Foras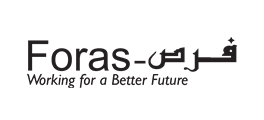 About Foras
Company Industry: Human Resources
Company Location: Iraq
USAID/IRAQ Foras is an economic growth project with priorities in improving economic opportunities and creating jobs for Iraqis with special emphasis on youth, women and vulnerable populations. Foras is designed to work on both the supply side of workforce development—strengthening vocational and skills training service providers, as well as jobseekers skills—and the demand-side—ensuring that employers at the national and local level are part of the solution for sustainable results. We are currently seeking qualified candidates for the following positions.
Vacancies at Foras
Find the latest vacancies advertised in 2015 by Foras.
Why not try a general search for Foras on Foras for other possible opportunities?